Connecting to Host #17: Gauntlet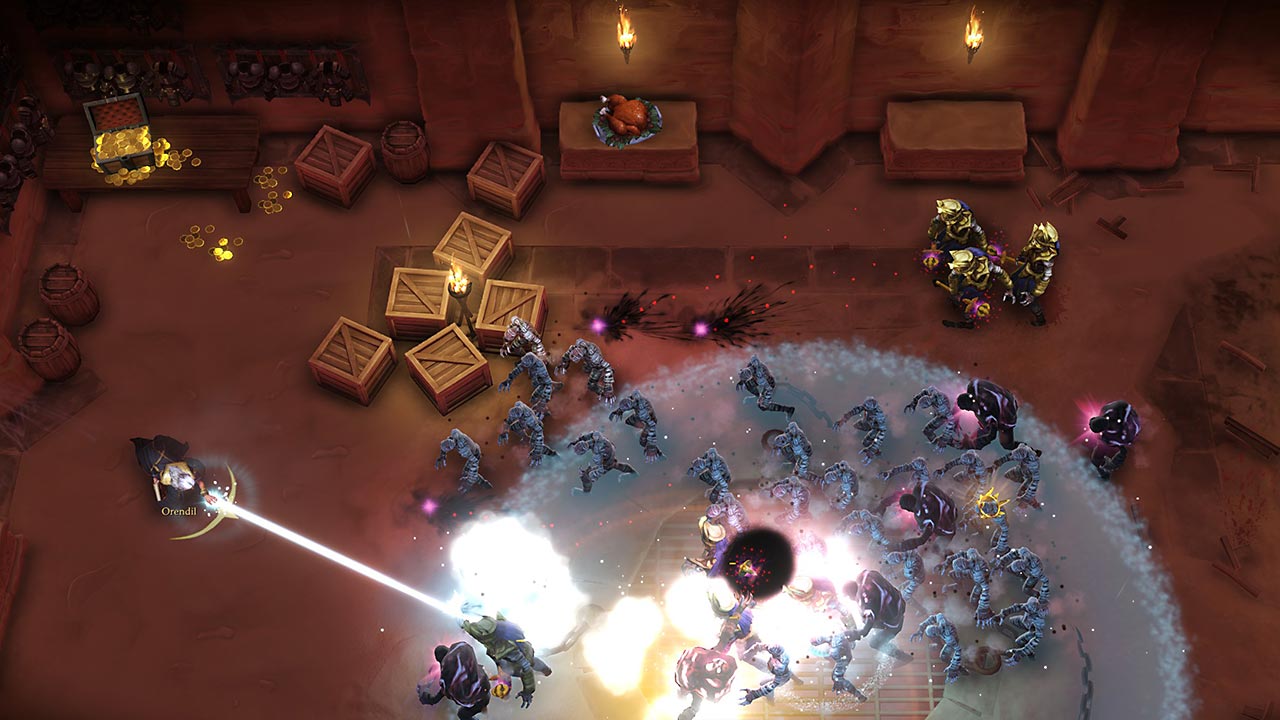 The latest episode of Connecting to Host is now available: Gauntlet.
John and Ben grab their axes and head into a deep, dark dungeon to hack and slash their way through hordes of bad guys in the 2014 remake of the arcade classic - Gauntlet.

Gauntlet is a co-operative, top-down, hack and slash dungeon crawler game, developed by Arrowhead Game Studios which offers online and local co-op for up to 4 players. While Gauntlet doesn't tout any revolutionary features, it offers some relatively mindless fun and with a decent mix of variety and progression which we discuss in this fortnight's episode.

Gauntlet is available on Steam and PS4 and it currently costs €20 on Steam, although it has been on sale many times now for much less.
You can get Connecting To Host from these fine outlets:
If you enjoy the podcast, please consider leaving a review on iTunes or letting us know on Twitter via @CTHCast; you can also suggest games you'd like us to review!