LEGO Star Wars: The Force is weak with this DLC
Review In Short
Ben says: "If you've played any LEGO game in the past 10 years then this is more of the same but in The Force Awakens. If you like the film, pick it up but you aren't really missing anything. The DLC is terrible - avoid it."
After watching Rogue One, I was ready to jump back into some LEGO Star Wars action. Whilst there isn't (at least yet) a game based on the latest film, there have been four level expansions released for LEGO Star Wars: The Force Awakens which I purchased and played over the holidays; practically a requirement as the DLC had broken my "perfect game" achievement!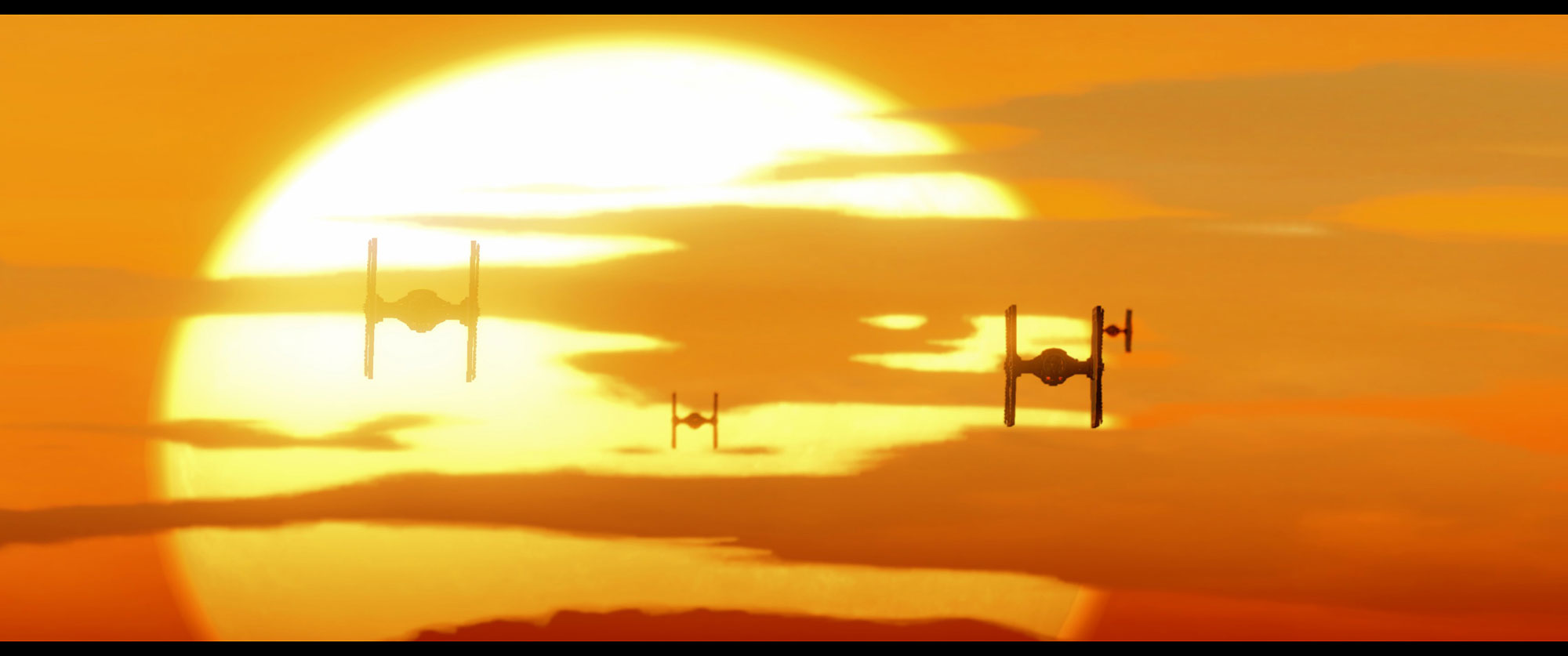 Each new level is accessible either from the main system map or via a new terminal within the hanger on D'Qar and have a Story Mode which you need to complete to unlock Free Play. The gameplay is completely unchanged from any of the original missions so you'll still be playing as at least two characters and be expected to solve puzzles by destroying bricks. There are the same collectibles (10 minikits per level) and you'll have a few areas where you'll be doing either on-rails driving or all range flying.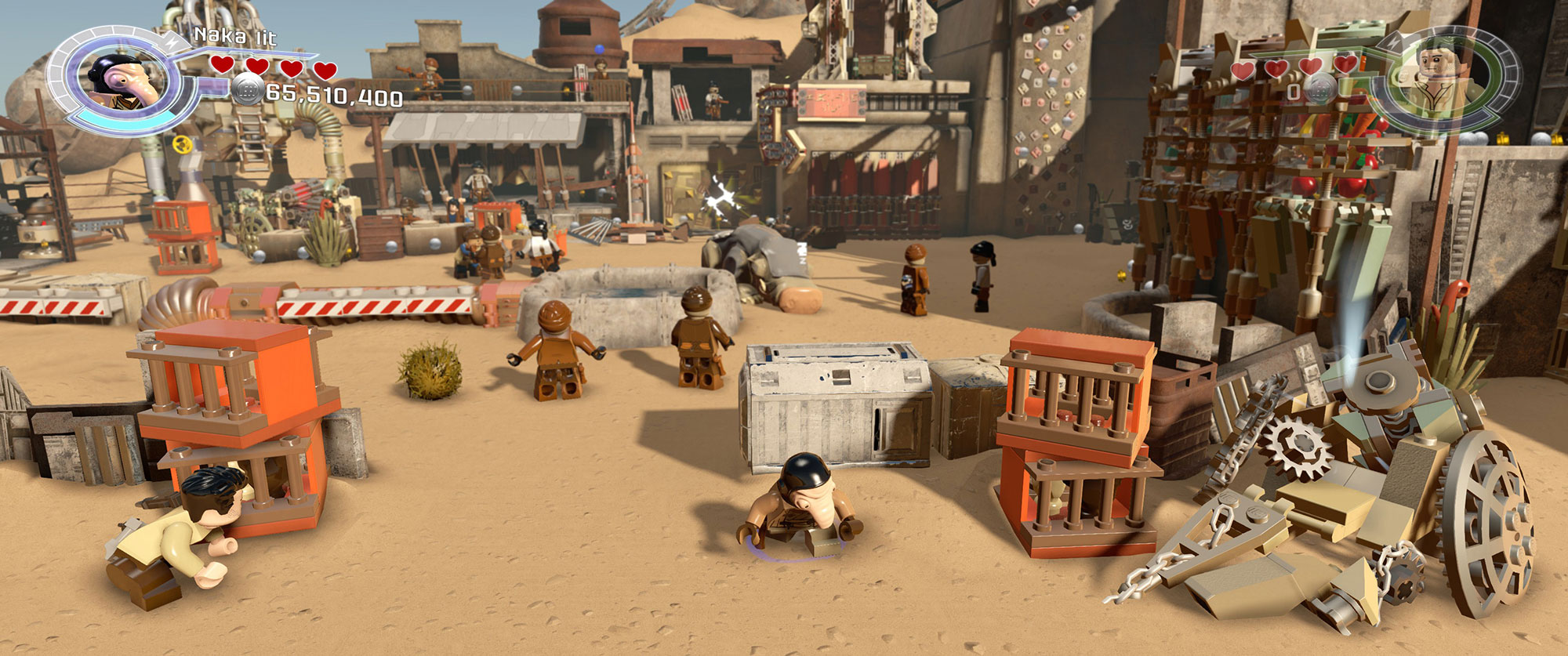 Disappointingly, the levels are incredibly short clocking in at around 15 minutes each (faster if you have all of the red bricks which can speed up interactions). Of course, there are the collectibles which necessitate a second run-through in Free Play mode but the levels are noticeably smaller than their main game counterparts. The only reason to really go through them is for the new achievements (which are nearly all tied to points in the story) and to hear the previously untold stories that are now part of the Star Wars canon. The levels are:
The Phantom Limb - you play as a number of different droids that have crash landed on the planet of Taul and discover exactly how C-3PO got that red arm.
Poe's Quest For Survival - adds some detail as to how Poe got from being in an almost certain "dead on impact" crash in the TIE Fighter on Jakku to getting back to the base at D-Qar.
First Order Siege of Takodana - this tells the same story as midway through the film but from the perspective of Kylo Ren.
Escape From Starkiller Base - the most questionable story-wise, you play as a pair of resistance pilots who crash on the Starkiller during the final battle and escape before it blows up.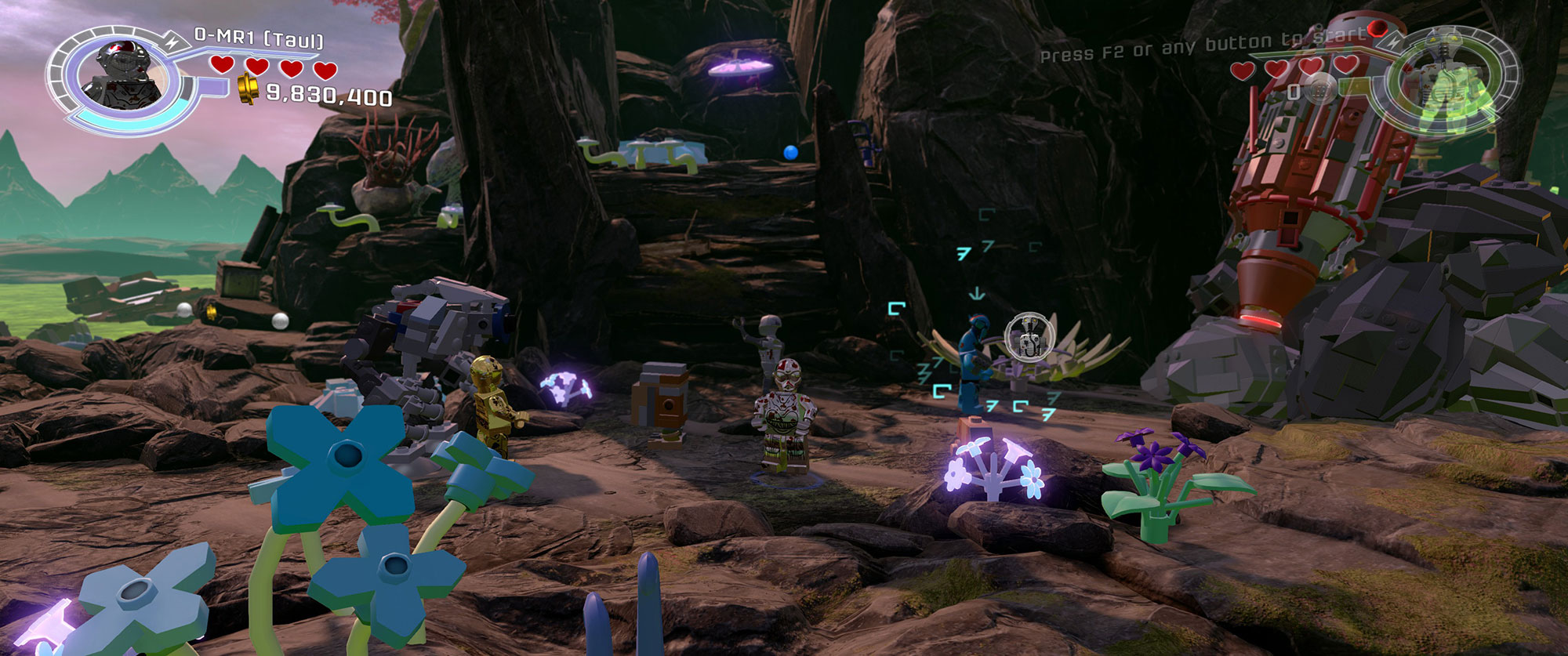 The main draw is definitely The Phantom Limb and that leads to two problems. Firstly, it isn't included as part of the Season Pass due to a money grab whereby it was a console exclusive for a period of time (so whilst the Season Pass was on sale for £2.71 for all three other levels and a load of character packs, I had to pay £2.49 for a non-discounted single level pack). Secondly, it just isn't a very good story; I was genuinely surprised that it is part of the Star Wars canon and the subject of a standalone comic.
Whilst the other levels played better, they each required you to be paired with a nobody from the Star Wars universe due to the requirement for there to always be at least two characters. This is most noticeable on Jakku where you play as Poe Dameron (the best pilot in the resistance) and Naka Iit (a Blarina that resembles Marty Feldman). As these newer characters haven't been in any films, they have had to use voice actors which aren't up to the standard of the main Star Wars cast who either recorded new lines or had their dialogue taken from the movies. The stories also aren't particularly compelling; I would have preferred more backstory on Poe or details of how Luke went into hiding rather than showing what was presumably left on the cutting-room floor.
Finally, there were a few bugs as is typical of a LEGO game. A notable one for me was that I couldn't get my resistance pilot to jump a chasm as every time he touched the launchpad it blew up. It turns out this was because I had the "destroy on contact" red brick enabled but this doesn't usually interfere with elements in this way. I also don't understand why TT Games doesn't post a simple update message on Steam when they update the LEGO games; I would have missed the fact that these levels were even available if it weren't for them being on my wishlist.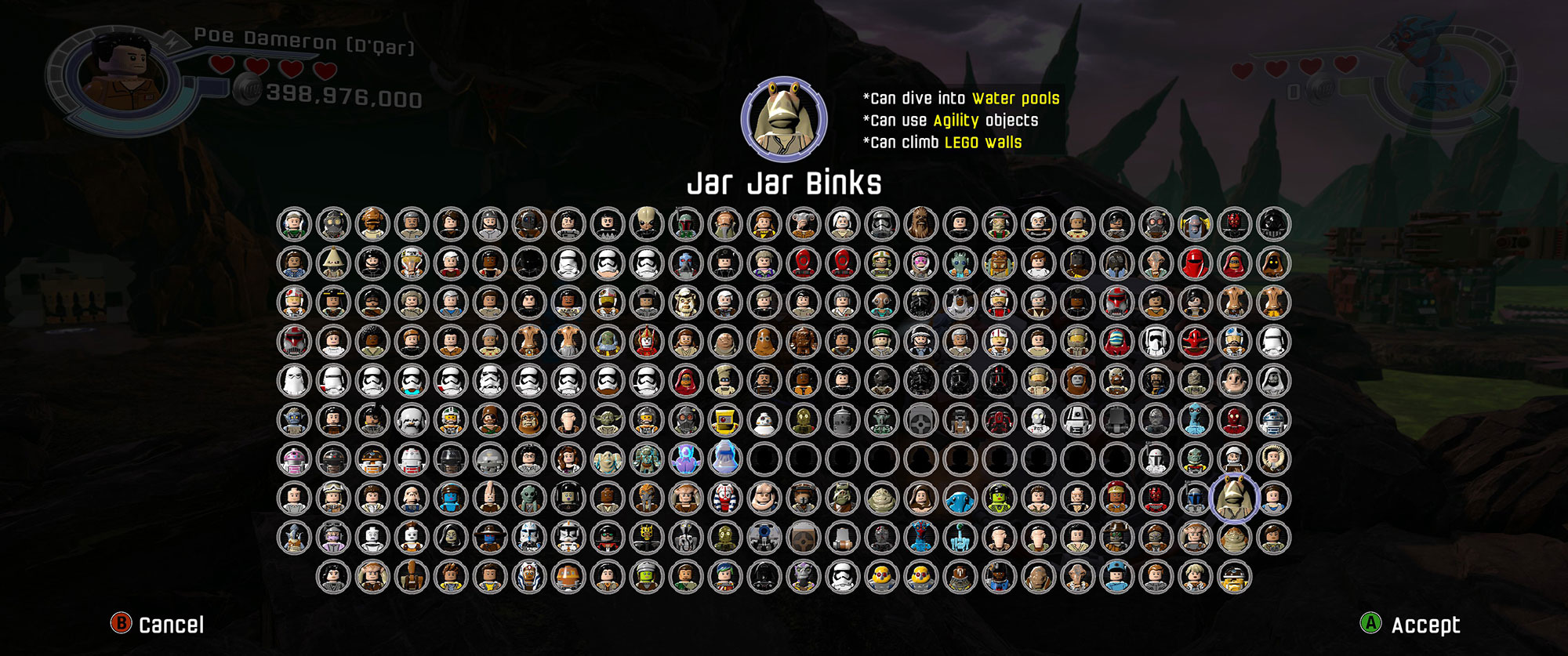 I'll pass thanks.
If you're absolutely desperate for more LEGO Star Wars or you just want to maintain a 100% completion on the main game then it is worth picking up the Season Pass; you'll get the majority of the new levels and a ton of character packs (although it is slightly out of hand how many characters are playable in this game - literally anyone with a passing mention in Star Wars lore is available). However, I can't recommend it at full price due to the short playtime and the fact that the pass doesn't include the Phantom Limb pack which is arguably the one people will be interested in despite the fact it is, in my opinion, the worst.
It's a shame that what was my favourite LEGO game since The Lord of the Rings has been marred by poor DLC; hopefully this won't be repeated for the inevitable Episode VIII game.